Electric car charging fail
To send a tip to the author, please login.
When electric car charging goes wrong, there is not much you can do.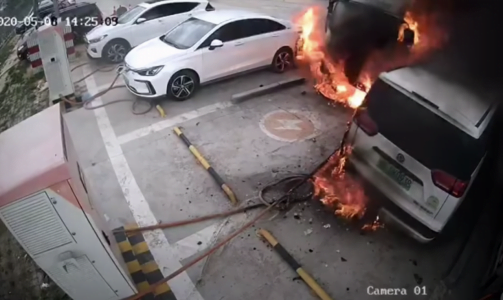 We don't know the cause of this car catching fire, but you can see how fast spreading and how devastating that fire is. It looks like the car's batteries exploded.
The fire quickly extends to the truck parked next to that car, but it looks like the truck's driver efforts to save the vehicle were in vain.
If you have any comments, please write them below.