Rivian
To send a tip to the author, please login.
Off-Road SUVs fully electric
Have you heard about Rivian?
Those who are passionate about electric cars, no doubt, have learned about the success of Elon Musk with his Tesla cars.
Tesla has long promised to launch an electric off-road vehicle as well. This has not happened yet.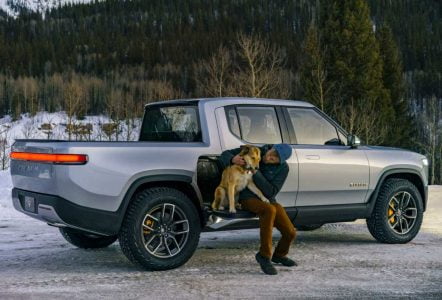 However, there is another company in the United States that is getting public attention when it comes about electric 4×4 off-road vehicles. It's called Rivian.
Rivian has been working for 10 years on a project that aims to create the first electric vehicle with the ability to tackle equally, both ordinary roads and rough terrain.
Hence, during the recent auto exhibitions, Rivian presented two models that will appear on the market in 2020. They are: R1T and R1S.
What is noteworthy is the fact that companies like Amazon and Ford have invested huge amounts in this company, which seems it will produce electric vans in addition to electric off-road trucks.
This company is becoming a major competitor to Tesla.
The price that this vehicle will appear on the market is not a small one.
The manufacturer estimates a starting price of about $ 70,000 for the basic variants of the model. The top variants, however, will jump over $ 100,000.
Thus, the $ 50,000 variant promised by Tesla could compete with Rivian, only if the technical characteristics are comparable.
You can watch a video presentation of this innovative electric vehicle concept here:
Please click here to register as a user on our portal and to start exploring our unique platform. Our introduction page is available here.