Carbon Emissions Cut
45t less Carbon Emissions
You probably noticed that the carbon emissions is making the news headlines these days. The reason is obvious: we are risking our civilisation's own existence by continuing to load the air with carbon dioxide.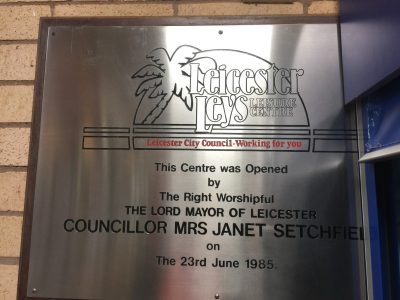 Recently, one of our collaborators at VoltPot, visited this location in Leicester : Leys Leisure Center .
We've been sent a photo showing an electronic display. On that display, as you can see, it's live information regarding their own solar panel system. It was a raining day when the below photo was taken, so we'll not look at the first value on that screen.
Let's have a look at the last number : more than 45 tons of carbon emission have been saved from the Earth's atmosphere by this solar system only.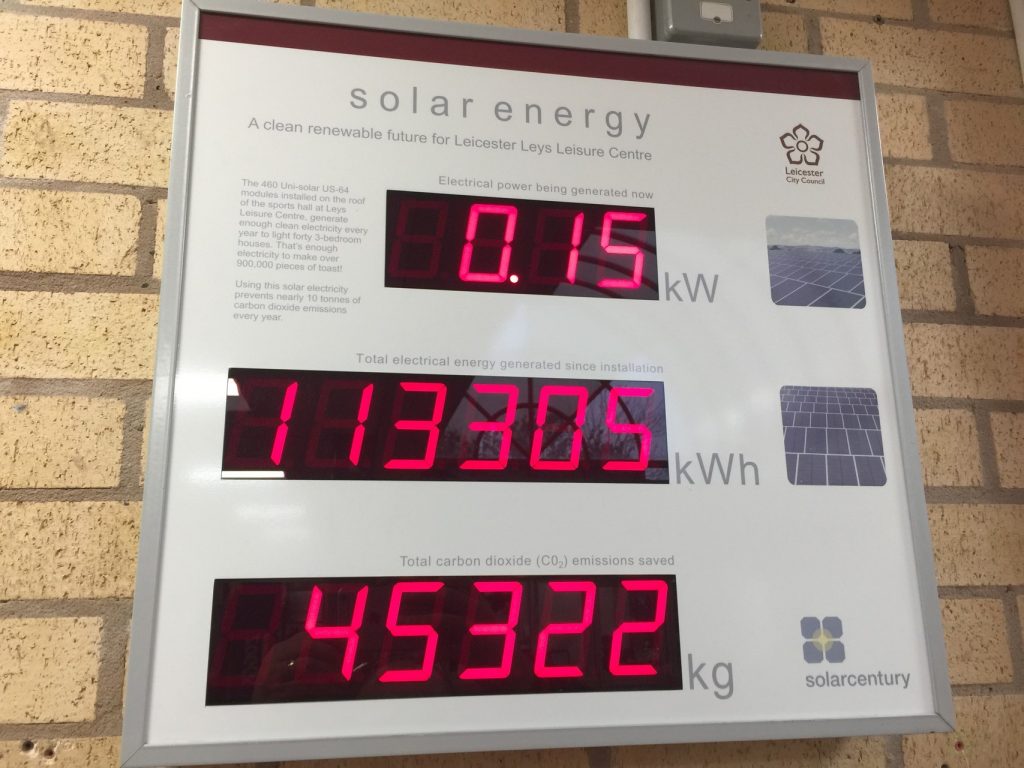 According to the information being found on solaripaedia.com , we are looking at a 29.4kWp photovoltaic system.  The solar panel system was installed by using a grant of £111,461 from the DTI PV solar grants programme.
If you know about similar, public or private location using solar power energy, leave a comment to this article. We'll take your recommendations into account and offer to that location a free place on our VoltPot map.