Electric Cars services – Quick Search
Electric Cars services are getting more and more popular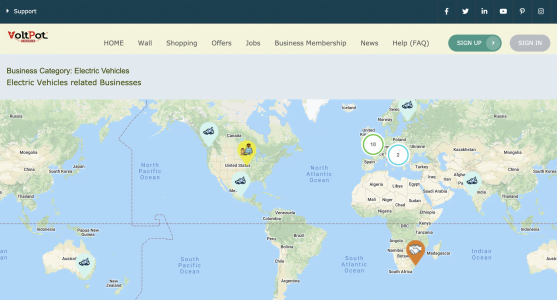 As the market for electric mobility is growing each day, electric cars services are coming to attention too. There are already companies offering battery maintenance, software upgrades and other useful services, beside the common charging services.
Our portal is trying to help you, as an electric vehicle owner, to get easily in touch with the businesses offering the services you need.
There are a few ways you can do this on our platform. In the following video we will show you how to use the VoltPot Map in order to find such service provider.
Please note that you will need to register (free) as a "Client" to our platform in order to be able to Book an Appointment, leave Feedback or to Comment on a Business Wall post. You can always contact VoltPot team on our social media pages for support and additional info.