Giveaway Program
Enter, Share and Win ! – discontinued
Today we've launched our Giveaway Program.
It is a very easy method for anyone to get FREE stuff now.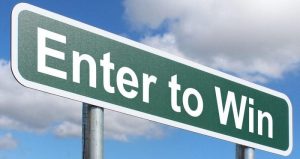 All you need is just to fill in your name and your email address.
---
Our platform is based on people's interaction. We encourage everyone who participates in our Giveaway Program, to share this new experience with other people they know.
Every participant can invite friends using their UNIQUE referral link or just by making a simple CLICK on the integrated Social Media buttons. In this way, every friend accepting the invitation and participating in the contest, will give one more FREE CHANCE to win for the one making the invitation.
IT'S SIMPLE   |   IT'S FUN   |   IT'S FREE 
Please feel free to comment below (you have to login first) and share with our team your opinions and any suggestion you might have. We will always be more than happy to help. You can also contact us on our contact form page or ask for support on our Facebook Page.