Flying Bike is here
To send a tip to the author, please login.
Get yourself on this electric "flying bike" and off you go !
We were telling you recently about an electric tractor being available on the market, but who was thinking that a "flying bike" is also out there? Recently, an eVTOL (electrical vertical take-off and landing) vehicle hit the market: Scorpion 3 Hoverbike (S3 2019 Hoverbike).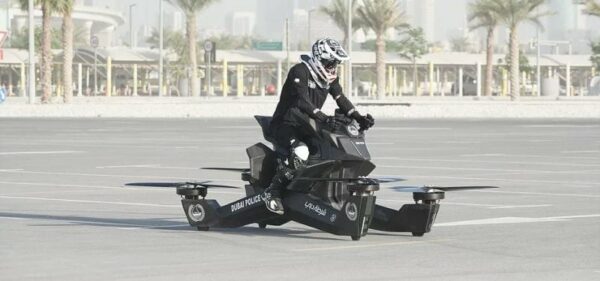 According to CNN, Dubai Police already purchased this electric flying bike and started to train their officers for riding it.
This futuristic bike-quadcopter is available for anyone to purchase it though. Hoversurf's preorders have been made available for people attracted to their new Hoverbike S3 2019. The price is $150,000 with a reservation deposit of $10,000. Delivery will be in 2 to 6 months. You don't even need a pilot license for flying this "thing".
Here you have some technical data about Hoverbike S3 2019:
weight: 114 kg
flight altitude: 5 meters above the ground
maximum speed: limited to 96 km/h (60 mph)
battery capacity: 12.3 kWh (allows you to fly up to 40 minutes in the drone mode and between 10 to 25 minutes with an adult pilot on)
charging time: 2.5 hours