Fight Covid-19 !
To send a tip to the author, please login.
All over the World, governments, businesses and people endure a very tough fight against Covid-19 viral pandemic.
Everyone able to help in this unexpected Covid-19 pandemic situation should receive all our support. Therefore, our portal is coming forward with the following measures: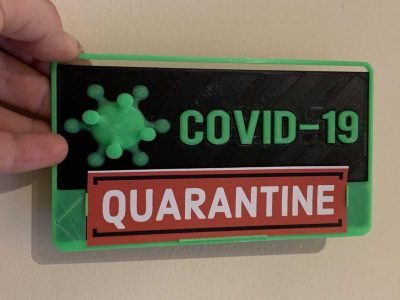 We make our "VOLT" subscription package FREE for one year. Our intention is to help any business or service to be found easier, if anyone needs them.

We introduce the "Home Deliveries" and "Not-for-profit" sections within our business categories.
These two changes which we operated are intended to help people affected by the self-isolating measures. Many of these self-isolating individuals and their family members will need a lot of support. Starting with getting the basic food and personal hygiene supplies and ending up with psychological support, self-isolating people might need more help.
How our "Volt" package could be useful during this coronavirus Covid-19 crisis ?
By using our "VOLT" package, entities will be able to set up their own "Online Booking" calendar. Hence, people in need are able to request services, easily and securely. However, you can also provide other contacts like email, postal address or social media channels.
Due to our portal's Geo-Location integration, it's very easy for visitors located in a certain area to see on the map how far away from them are you.
You can easily keep people informed about any news/updates by making regular posts on your Voltpot Wall. All your posts can be easily shared on the main social media websites too.
Please use your contacts list and social media channels to let everyone know about your presence on VoltPot. Most importantly, let them know if you are available to help and what's the best way to be contacted by people.
Note:
In order to get our free "Volt" package, please use code FightCovid19 at checkout, here. We reserve the right to select the businesses/services listing requests, in order to achieve the main goal of this offer: helping people who are self-isolating because of Covid-19. The services advertised by using this offer need to be free of charge for the end-users.
Businesses listed by using this offer and which will prove a real help for their community, will be granted lifetime FREE membership on our platform. We will evaluate the activity based on the feedback received on their VoltPot business page(s). Selected Businesses will be contacted by us, so all you have to do is just start helping people.