Electric ATV by DRR
To send a tip to the author, please login.
This electric ATV project has to be seen
The prototype is already functional and DRR Company who developed it is now hopping to get it produced on a large scale and make it available to people and to search and rescue organizations.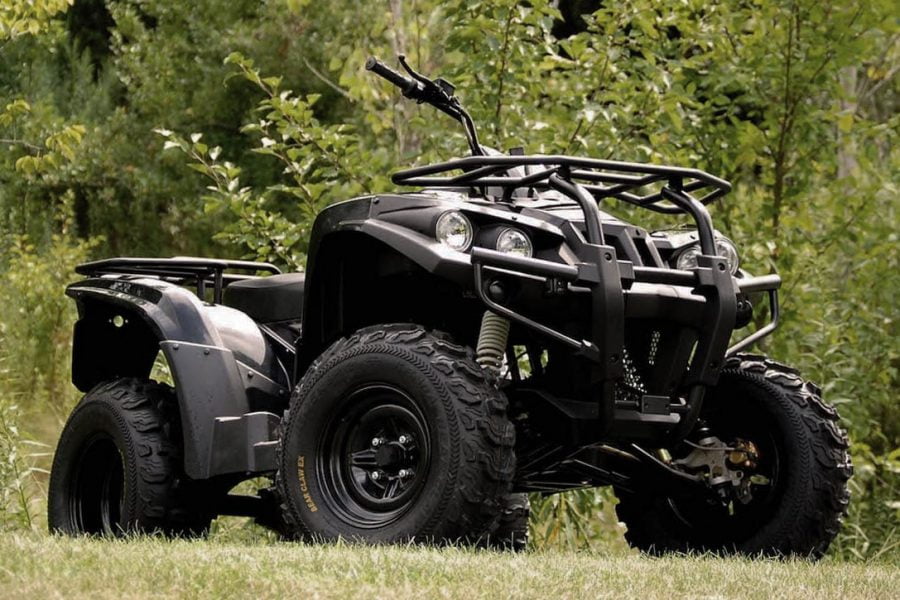 This fully electric ATV is claimed to be as good as the ones using these days a 600cc combustion engine.
The company highlighted that by eliminating the combustion engine and using an electric motor instead, the chance of a search and rescue mission to be successful is higher as there is virtually no "engine noise" to mask the eventual distress signals emitted by a victim or a stranded person. Also, due to the low noise levels, this electric ATV will protect the wildlife during its usage.
The range of this vehicle is reported as being up to 65miles with a 35 miles if it's used at its top speed, uphill.
The battery being used is a 4Kw Li-Ion one, which can be replaced in under 3 minutes with a spare battery (sold separately) by using the ATV's builtin hydraulics. Otherwise, to charge the battery on a regular power socket takes about 6 hours.
To pre order this ATV you look at a price around $7.500. The DRR is now crowdfunding in order to get about $1.000.000 for opening a production line in the USA.
Read here also about: Electric Snowmobile and the "Flying Bike"